Lollar Pickups
Replay Guitar Exchange is an Authorized Dealer of Lollar Pickups. We have a great selection in stock! Please contact the store at 813-254-8880 or here for information about purchasing.
At Lollar Pickups, we're obsessed with tone. Our mission is to create the highest quality pickups so you can match that sound in your head and express your own unique musical vision.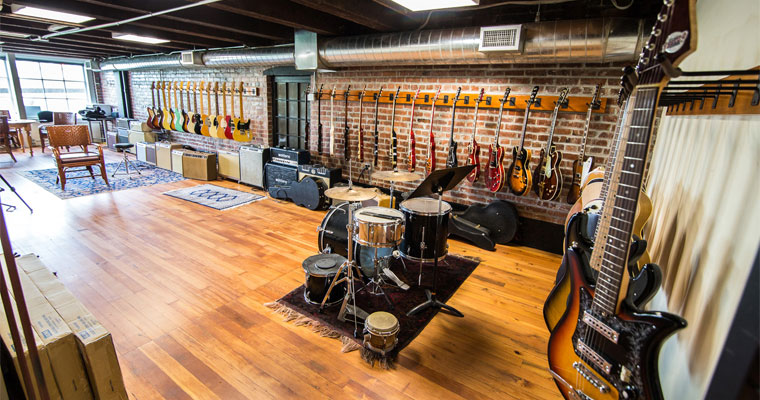 Lollar Headquarters
The essence of Lollar Pickups is consistency, expertise, and outstanding customer service. We merge old-school craftsmanship with cutting-edge technology and testing methods to manufacture premium pickups for electric guitar, bass, and steel guitar.
There is no assembly line here. Instead, each and every pickup is built from scratch by one of our highly-trained, dedicated artisans. Each builder completes an intensive one year apprenticeship and undergoes continuous training. It's all part of the Lollar Pickups mojo. You benefit from the collective expertise, passion, and experience of an outstanding team of craftsman who care deeply about what they create. We're also musicians and performers ourselves, so we know what you need whether you're on tour, in the studio, or a weekend warrior jamming in the basement with friends.
Everything we sell is created in our workshop in Tacoma, WA using the best, specially selected parts and materials. We are one of the few pickup manufacturers to make many parts in-house, each pickup is an expression of perfection — right down to the maker's mark that is the final touch on every Lollar pickup. Those initials are our guarantee of quality.
We've been doing this for decades — and we're still learning and striving for perfection. We design with purpose, and all our products are backed by excellent customer service and support.